Alliance Française Kilkenny hosts French themed cultural evenings on a monthly basis. These events are open to all. We encourage participation from both English and French speakers.
Membership of the Alliance Française costs only €10 per year and you can sign up with a member of the Committee at any of the events.
Now that the thaw is coming you can venture out again and with Spring in the air (officially if not in fact) you may be thinking of your somewhat neglected garden. If this is the case, we have just the man for you in our next Cultural Evening at the Alliance Francaise in Kilkenny which takes place next Monday 12th March at 8.30pm. That man is non other than Tanguy de Toulgoet one of our teachers in the Alliance and teacher and proprietor of Dunmore Country School (www.dunmorecountryschool.ie) in Durrow in County Laois. This wonderful French Jardin Potager is run on biodynamic principles (mixing plants that work together and support each other) and is highly successful and offers courses to suit all levels and interests.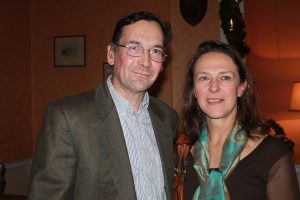 So, his talk "A French Corner" looks at the techniques he uses for vegetables, plants and flowers whether for for appearance (cultivating, pruning and shaping) or for food (planting, nurturing and harvesting, even exotic things like creme de cassis) you can acquire the experience, knowledge and insights to improve things in your Irish corner.
The talk will be both in French and in English to allow for maximum participation, understanding and interest. Definitely not one to miss and no charge for admission.
2017 Events
Our October Soirée Culturelle took place on Monday 16th October  2017 at 8.30pm in the Club House Hotel.
The presentation was on Ballade en Anjou (A journey through Anjou) by Gerard Margat, and will explore the landscape, history, geography and food and wine of the region which includes the Loire Valley. You may be familiar with it from driving or cycling there and will be very interested to get an overview and new insights from a very knowledgeable native. There is a rumour that we may even have some local wine to sample to make the experience as immersive as possible!
So, come along on Monday night 16th October at 8.30 to the Club House Hotel and re-discover the Loire.
Advanced notice also of our AGM on 6th November and of course we celebrate the arrival of Beaujolais Nouveau on 16th November and keep 15th December free for our Christmas Party.
A reminder also that if you are free on any Thursday morning call in to the bar of the Club House Hotel for the Coin Francais for coffee and a chat in French.
Some of our previous events.
2016 Events
September 2016

Lyric Concert with Caoimhe Joyce
and the Kilkenny Academy of Music,
in conjunction with the Alliance Française, Kilkenny.
8:30 pm
Monday, 26th of September 2016
The Clubhouse Hotel
With songs such as The Prayer, La Vie En Rose, I Dreamed a Dream, and many more!
Caoimhe is a Soprano with many years of classical training under the guidance of Paddy Rafter in the Kilkenny Academy of Music.  This concert, to be held in conjunction with the Alliance Française provides a fitting means for Caoimhe to thank Paddy and Maura for their unending support in her musical education, as she will be moving to London this October to further her studies.
The songs chosen by Caoimhe vary in style from traditional Irish, with She Moved Through the Fair, to classical French, with Après un Rêve, to popular music, such as The Prayer and Smoke Gets in Your Eyes. Musical accompaniment will be provided by Maura Rafter on the piano.
The concert will take place in the Clubhouse Hotel on Monday, the 26th of September at 8:30 pm and will be held in association with the Alliance Française.
May 2016
End of Term Soirée: Wine & Cheese in Beaujolais Wine Bar and Presentation on the Jura Region
Friday 20th May at 8pm in Beaujolais Wine Bar
As our year comes towards an end we have nice evening for you to contemplate. On Friday 20th May at 8pm in Beaujolais Wine Bar (go through the bar of Bollards in Kieran Street) we have a lovely evening in store. Bruno and Jacqueline TOSI, the celebrated stained glass artists, will give a presentation entitled: Patrons a la découverte de Jura (Let's discover the Jura region). So you can discover the joys of Poligny, Besancon and Belfort and learn about the wonderful wines and cheeses (including the famous Compté) and fascinating features to be found there. As Bruno and Jacqueline spend half the year there in their studio in the Jura, and the other half in Knocktopher at their other studio here, they know and love the region and have lots to share on it.
There is no entry charge and you can buy your own wine and cheese from the other Bruno, the Bar Manager of Beaujolais. And we will have some songs to round off the evening from Pauline and Sahara from France along with Caoimhe Joyce from Ireland.
So come and join us in Beaujolais on Friday night to discover more about the Jura region that gave its name to a geological age: Jurassic. You could say you've waited aeons for this occasion!
April 2016
Cultural Talk Monday 18th April : Disneyland Paris
L'imaginaire comme bien consommable : Disneyland Paris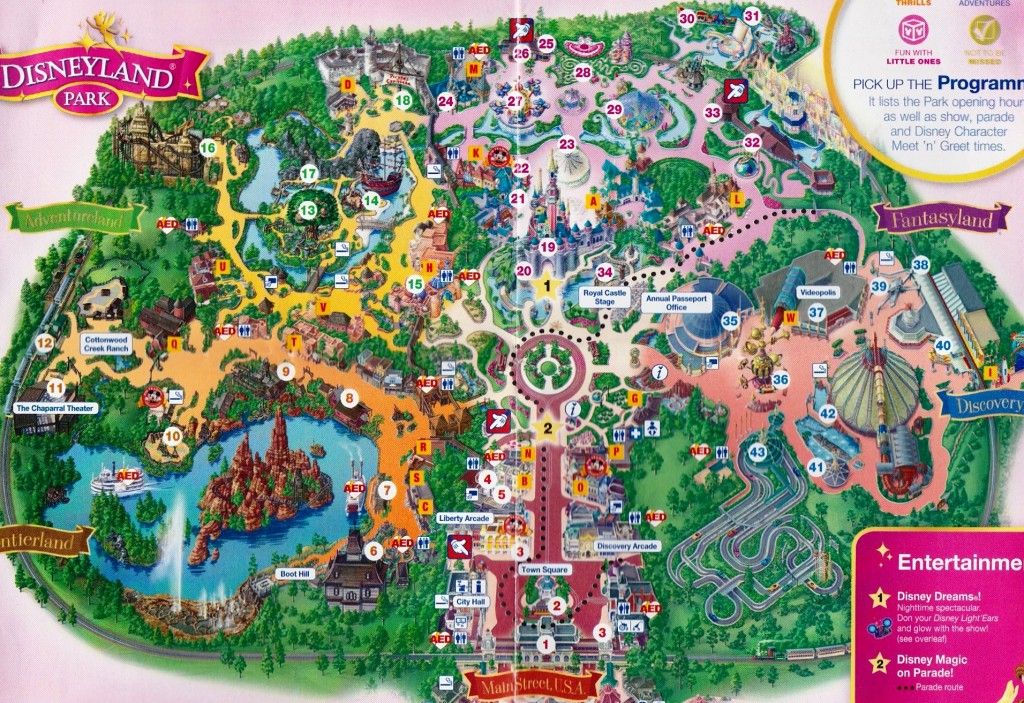 What was Walt Disney's connection to Kilkenny?
Where was the first Disneyland amusement park created, and why?
Why was Paris chosen as the location for Disneyland, Europe?
Sahara Kauoane, a French sociology graduate, will address these questions, as well as examining the concept of imagination as a consumer product. She will look at the role of fairy tales, morals and nature in the creation of this "perfect" place. Quite an interesting topic, n'est-ce pas?
The presentation will be followed by tea and coffee. You also be treated to special madeleines (from Catherine) and a chanson (from Sahara, who is multi-talented!) This event takes place at the Club House Hotel at 8:30 pm on Monday 18th April. All are welcome to attend.
March 2016
Celebrate La Journée international de la Francophonie at the Alliance Française Kilkenny!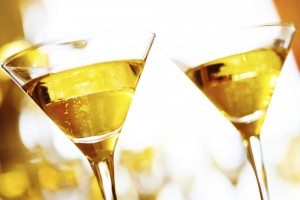 Maëlle Champenois est originaire du petit village champenois de Saint Etienne sous Barbuise et vit dans le Comté de Kilkenny depuis 1999.
To celebrate La Journée internationale de la Francophonie, on 21st March, she will introduce the many trésors of her home département of Aube en Champagne. La région is famous for the bubbly stuff but is also rich en histoire, architecture, arts et gastronomie.
La soirée, hosted by Alliance Francaise de Kilkenny, will conclude with a demonstration and tasting of Soupe Champenoise, a typical Champagne cocktail.
You are warmly invited to the soirée, to be held at the Club House Hotel, at 8.30 p.m., 21st March 2016. All are welcome to attend.
February 2016
Cultural Talk Monday 15th February : Petit tour de France et histoire des universités françaises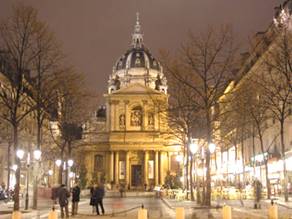 Well, Spring is promised but like election promises might be slow in materialising. However our Cultural Programme proceeds apace and we have a very special evening lined up for you next Monday 15th February at 8.30pm in the Club House Hotel.
Our speaker is M. Stéphane Aymard, who is Attaché for Scientific and Academic Cooperation (Attaché de Coopération Scientifique et Universitaire) at the French Embassy in Ireland. The topic of lecture is: Petit tour de France et histoire des universités françaises.
So if you want to know how old the Sorbonne is, or whether it is the oldest university in Europe, or how the Latin Quarter got its name, or how the university sector works in France, and even if some of your children might study there, the answers will be provided on Monday night for the talk or questions afterwards. We'll have some finger food also. We'd love to see you for this fascinating evening. All are welcome to attend.
January 2016
Cultural Talk Monday 18th January : L'Aveyron
Our cultural evenings for 2016 are kicking off this week. The first takes place on Monday 18th January in the Club House Hotel at 8.30. This is entitled: "Everything you ever wanted to know about L'Averyon but were afraid to ask!" by Pauline Rigaldie. Aveyron is a department located in the north of the Languedoc-Roussillon-Midi-Pyrénées region of southern France, named after the Aveyron River. Join us for a comprehensive introduction to this beautiful region of France from a proud resident!