Book Club  starts back next Wednesday evening (20/01)  at 8pm. The term runs from January to May and the teacher is Fabrice. You can still enrol at the first class. Last term there was a very interesting selections of livres leading to lots of discussion, en français bien sur!
Here is the selection for next term:
1) Terre des hommes par Antoine de Saint-Exupéry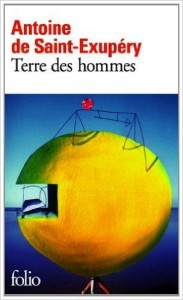 Terre des hommes is a memoir by the French aristocrat aviator-writer Antoine de Saint-Exupéry, and a winner of several literary awards.In his autobiographical work Saint-Exupéry, an early pioneering aviator, evokes a series of events in his life – principally the period when he was working for the airmail carrier Aéropostale. He does so by recounting several episodes from his years flying treacherous mail routes across the African Sahara and the South American Andes. The book's themes deal with friendship, death, heroism, camaraderie and solidarity among colleagues, humanity and the search for meaning in life. The book illustrates the author's view of the world and his opinions of what makes life worth living. [Source: Wikipedia]
2) La Bataille par Patrick Rambaud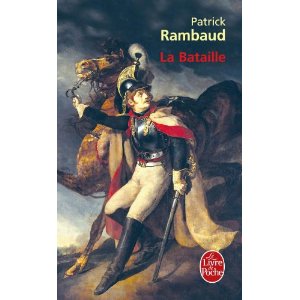 The Battle (French: La Bataille) is a historical novel by the French author Patrick Rambaud that was first published in 1997. The English translation by Will Hobson appeared in 2000. The book describes the 1809 Battle of Aspern-Essling between the French Empire under Napoleon and the Austrian Empire. The action in the novel follows closely historical observations and descriptions as seen from the French perspective. La Bataille is the first book of a trilogy by Rambaud about the decline of Napoleon, describing his first personal defeat in a European battle; the other two books cover Napoleon's defeat in Russia in The Retreat and his banishment at Elba in Napoleon's Exile. [Source: Wikipedia]
3) Nagasaki par Eric Faye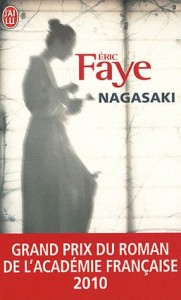 Winner of the Académie française Grand Prix Award. In a house on a suburban street in Nagasaki, meteorologist Shimura Kobo lives quietly on his own. Or so he believes. Food begins to go missing. Perturbed by this threat to his orderly life, Shimura sets up a webcam to monitor his home.
But though eager to identify his intruder, is Shimura really prepared for what the camera will reveal?
Nagasaki is based on a real news story. In 2008, a Japanese woman was found to have been secretly living in a man's house for over a year, by hiding and sleeping in a wardrobe. Éric Faye has taken this news item and transformed it into a heart-rending story about the alienation of modern life.
Born in Limoges, Éric Faye is a journalist and the prize-winning author of over twenty books. [Source: Amazon.com]