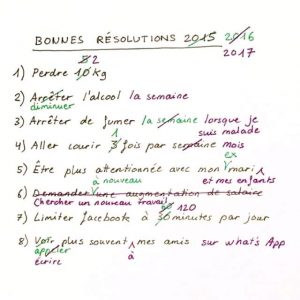 Getting to stick to your New Year's Resolutions is difficult. Changing the habits of a lifetime can take quite a bit of effort.  Your New Year's Resolutions will surely have included some aspect of self-improvement. Possibly, it is losing weight, getting fit, quitting smoking or spending less time online, but should it not also include learning (or improving) your French?  The Alliance Française of Kilkenny is part of the worldwide Alliance Française Foundation promoting language learning and cultural activities.  Based in the Club House Hotel in Kilkenny classes are offered to all abilities with both evening and daytime classes. These include Beginners, Improve Your French, and two advanced classes: current affairs (les Actualitiés) and the French Book Club.  We also have special classes dedicated to Leaving Cert students geared at the oral and aural exams.
But why should you learn French? There are many reasons from career-based ones, where French speakers are in huge demand in the software support and sales area particularly for sales to central and western Africa where French is widely spoken, to personal ones like holidays and culture. But let us not forget the recent scientific research has shown that keeping the brain active by the practice of focus on language processing can help in staving off the effects of mental deterioration and even Alzheimer's.
So along with getting your body fit this New Year you should also keep your brain fit and increase your social communication and connections. You can even do all together by walking or cycling to the Club House Hotel for the French classes! Enrolment with more information and a chance to meet the teachers is in the Club House Hotel on Tuesday 16th January 2018 from 7 to 9 pm. Classes will start on the following week (22nd January 2018).